Reviews by rating (past 12 months)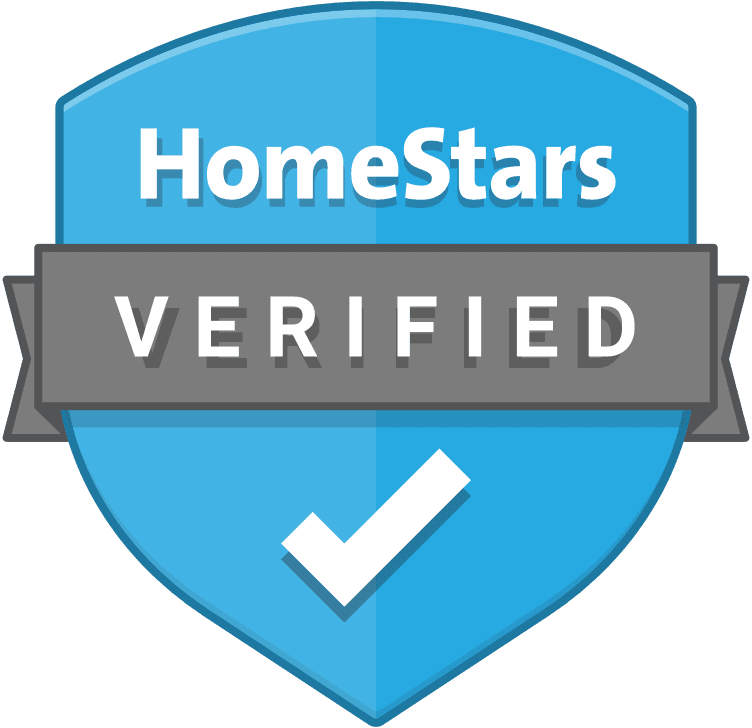 Most relevantMost recentReviews by Star ReviewersReviews with photosHighest to lowestLowest to highest
Bathroom & Kitchen – Fixtures & Accessories review in Calgary
5 months ago
I wish I could give them a 10 but that is just not possible. Funny how at first, they were johnnie on the spot with their emails and phone calls. Now it is a different story. A few problems occurred and they were out to fix the two leaks in the new shower within a couple of days. They even came out to fix the floor twice, but that was all within 2 weeks of the job being completed. On July 17, I email them with pictures after the second time they tried to fix the floor, to show them that nothing had changed, and was told that they would check with the guys and see what could be done. Two weeks later when I had not heard from them, I sent another email to ask if their silence meant that they had no idea what to do to fix it.
Their reply (and I quote) "I would like to have one of the guys get back in there an remove those couple pieces of vinyl in front of the shower, and replace some of the subfloor, and re lay the vinyl. I believe this to be a final answer/fix to the problem, and then re silicone in front. I unfortunately am one of the ones leaving on holidays as of Tuesday next week. Corrine and Kelsey are aware of what should be done here, and we will try to get this addressed next week. I will be working on putting together a schedule for next week, and will let you know where I think we can get you in."
I received that email August 1 and responded that I would make sure I stayed home all week and to just let me know if and when. Well guess what…next week has come and gone and once again there has been total silence on their part, and again a second week with not a word from them (today is August 15). I guess they think that being retired seniors we don't have to be anywhere important so can stay home waiting for weeks on end, but a quick phone call to say "sorry we can't fit you in this week or next" would have been nice.
I was a fool and believed Wayne when he assured me several times that "they were there for us". I was fool enough to pay them in full for the job, because I believed they would come and fix any issues we had.
I do love the new shower even though I can't easily reach the shower head to adjust it because they put it too high, but this is a minor irritation that I can live with. Even the fact that I had to put the screws into the door frame wasn't a concern to me. I can also live with the fact that they did not put the "MATCHING VINYL PLANK BASEBOARD WITH MDF BUILD UP & CHROME SCHLUTER EDGING" but only put the plank baseboard up with silicone. They offered to do it right or give us a $35 refund. I took the refund (obviously a good decision) because I figured it would be easier to just live with it the way it was rather than have them come in and rip it all apart to do it properly.
The job itself was done quickly and efficiently so I have no complaints there, it is the lack of follow up to fix the mistakes that they made while doing the job that has me frustrated.
I have always tried to support local business rather than the larger national businesses, because I believed them to be more considerate and caring. I guess I have to lower my expectations after this.
This review has 1 image.
to view the gallery.
Was this review helpful?
Yes No
Bathroom Renovation review in Calgary
About 1 year ago
I got a quote from Bath Fitters just to line my tub and showers. The next day I got a quote from Home Bath Bathroom Renovations. For the same price, Home Bath offered me two completely new bathrooms. New Tub, new plumbing. new quarts counters, new cabinetry, new toilets(upgrade), new faucets, a beautiful shower door with 8 mm glass and soft closing doors (upgrade), beautiful removable glass shelving(upgrade), high end Hans Grohe shower heads and hardware(upgrades), and very extensive tile work(upgrades). The only thing I bought was two vanity lighting which they installed. Their workers complied with the strict condo rules in my building. All work was done very well. The tile work was amazing. All this was co ordinated by a great project manager. The costs were 16k plus 4k in upgrades I am very pleased.
Thank you Home Bath
Alex Armutlu
Was this review helpful?
Yes No

Bathroom Renovation review in Calgary
Over 1 year ago
HomeBath came in and removed my existing bath tub and shower walls and replaced it with a brand new acrylic tub, acrylic walls and new fixtures in under 8 hours. The work that was completed was fantastic and the quick work was a huge help as this was the only shower in my home. The installers were very polite and friendly and made sure I was involved wherever a decision was required and the office staff were extremely responsive. I would suggest HomeBath to anyone looking for a budget friendly, high quality bathroom renovation.
Was this review helpful?
Yes No
Bathroom Renovation review in Calgary
Over 1 year ago
HomeBath website stood out from others I visited while deciding whom to contact for the planned renovation. The company responded quickly to my invitation to consult. An excellent proposal was quickly forthcoming. HomeStar's site prep folks and installers completed the project expertly and entirely to our satisfaction. Workmanship was impeccable. We now have six week's experience with the renovated shower, and are entirely satisfied. We highly recommend this company.
Was this review helpful?
Hi Richard,
Thank-you so much, we are so happy to hear you are enjoying your new shower! It was great working with you!
Bathroom Renovation review in Calgary
Over 1 year ago
everyone was very helpful and accommodating. When they were doing the installing they made sure to involve us, and made several adjustments to meet our needs. Ferdinand was especially patient and helpful. Great job!
Was this review helpful?
Hi Peter,
Thanks for taking the time to submit your great review. Your kind words will be passed along to Ferdinand and crew. Please don't hesitate to call us for anything you may require in the future.
Plumbing review in Calgary
Over 1 year ago
Homebath installed a tub/shower surround for us. A warranty issue was handled quickly and fairly. Overall, happy with the work. Staff were on time, professional and great to work with.
Was this review helpful?
Thanks for the great review Kira! You were easy to work with and please contact us anytime if we can offer further assistance.
Bathroom & Kitchen – Fixtures & Accessories review in Calgary
Over 1 year ago
Excellent job from start to finish. Wayne's knowledge base regarding equipment and design brought in factors I wasn't even aware of. As a wheelchair user I now have the first toilet I have ever been able to transfer from my wheelchair with no impediments, a complete shower I can use with no concerns for safety and a bathroom door conversion to a 36″ (versus the old 28″) pocket entry that now meets wheelchair standards. No more squeezing my chair through an old fashion narrow doorway with room to do a complete 360 turn in the bathroom. Thank you HomeBath and team
1 of 1 people found this review helpful.
Was this review helpful?
Thank you so much for your feedback & review Terry! We were delighted to help you tranform your bathroom into a beautiful accessible space. You were amazing to work with and our entire team looked forward to working in your home every day until the job was complete.
Bathroom Renovation review in Calgary
Over 1 year ago
We had homebath give us an estimate to renovate two bathrooms in our home and decided to start with the smaller bathroom first. Initially we were quite pleased with the suggestions and help in choosing our colors and tile but it became clear very quickly that they were anything but organized. Quotes had to be redone several times, wall tile that they ordered for us was no longer available which we were informed of a few days before tiling was to begin. They ordered a smaller tile which we then determined by ourselves would be too narrow and would not work around our tub surround. Wayne's response to me was "good catch". Aren't they supposed to be the professionals!
On day 2 plumbing attempted to be installed incorrectly which was not to code. Tile floor that was installed was making a popping sound and the grout was cracking. This was due to the subfloor being installed incorrectly. The
counters had to be cut 3x as they were mismeasured.
The cabinets were mismeasured and had to be shortened. The wall tile was a disaster..the pictures I have posted speak for themselves.
All of these items were rectified with the exception of the wall tile which Wayne agreed to have his guys rip it out but we would have to find someone else to tile it or tile it ourselves as he felt his tiling guy could not do much better the second time around. All of these issues turned our 5 day reno into a 40 day reno. Lisa nor Wayne were returning our emails to let us know when they would be back or how much longer they were going to take to finish our reno. Lastly the mirror was also mismeasured and hangs over our
backsplash. Wayne was unwilling to rectify this however upon contacting the better business bureau it was quickly rectified. I would not recommend homebath to anyone and urge people to do their homework and check with service Alberta to make sure a company is licensed and bonded before you give them any money and let them into your home. We clearly dropped the ball in that respect!
One of the workers was wanting to install the plumbing incorrectly which was not to code. After our tile floor was installed it was making popping sounds and the grout was cracking.
This review has 5 images.
to view the gallery.
0 of 2 people found this review helpful.
Was this review helpful?
Hi Barb,
Please see our Insurance, Service Alberta and City license policy numbers listed below for your reference. They were also posted on our wall in our showroom – visible during your free showroom consultation. This information was also provided to you in our original quote email on May 16, 2018.
• Service Alberta Registration Number – 329960
• City of Calgary Business Licence – BL157474
• WCB Account Number – 3220892
• Insurance Policy Number – 5A1286899
We were very disappointed to see your review. The parting gifts that your husband gave our installers gave us the impression that you were happy with the job. All mistakes were fixed at our cost and your invoice was also reduced as per your request.
It is our company policy to make every effort to complete the job to our customer satisfaction no matter what the situation. If there is anything more that we can do to make the situation better, please let us know.
Bathroom Renovation review in Calgary
Over 1 year ago
This comes many weeks later but…… we had two bathrooms done in Spring by this great company! Each bathroom took two weeks each and we would like to express that the workers did a very clean job right from top to the bottom. The tiles were very precisely laid, so was the bathroom cabinetry, quartz and rest of the bath fittings. We had a last minute change to have a niche in one of the bathroom. This was accommodated with no issue. Small repairs after the contract was completed were also taken care of. I have yet to find a fault. Each day the house was swept and left clean for us to walk safely & freely around the area.. Our wooden floors were well covered with protective sheeting before the job began… The company is a phone call away so we suggest you should call right away if something is not to your liking and Lisa will take care of everything. Her personal touch for helping us choose our wall paint color was very professional and from the first time we met, she helped with a few suggestions with a lot of enthusiasm and making time to check out the final touches.. Sometimes we have a set idea with what we want, but this company will help create a great bathroom so anyone not sure about what they want will benefit from ideas from the company. The owner Wayne, should know that he has super staff working for him….. the whole team is fantastic! A superb job well done. Our photos show that too. Thank you again.
This review has 3 images.
to view the gallery.
1 of 1 people found this review helpful.
Was this review helpful?
Hi Narmin and Amir,
Thank-you so much for your terrific review and pictures. It was an absolute pleasure working with you. This review means a lot to us and we will make sure everyone involved receives your feedback.
Bathroom Renovation review in Calgary
Almost 2 years ago
Appreciated the professionalism and excellent customer service. Installers were very hard working and always ensured their work area was clean before they left for the day. Big thanks to Roz, Renan, JR, Ray, Erwin and Gary.
Very pleased with my new bathroom, has us feel that our house is brand new!!
Dale Mar 20/18
1 of 1 people found this review helpful.
Was this review helpful?
Hi Dale,
It was such a pleasure working with you! What a difference a renovation can make to the overall feel of a home! Thank you for the review and such kind words about our staff and team. I will be sure to pass on your thanks to our staff!
-Roz
The reviews on this page are the subjective opinion of the Author and not of HomeStars Inc.
Home Bath Bathroom Renovations has not added any photos.
Company profile information is not moderated by HomeStars. Ask the contractor to verify before hiring.
Looking for Bathroom & Kitchen – Fixtures & Accessories pros in Calgary?